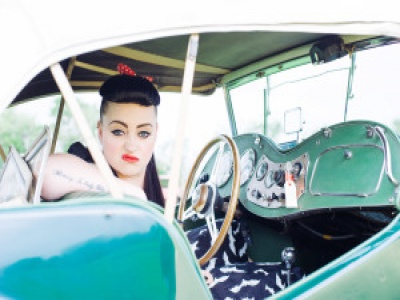 Nominee Interview: Lorna Shepherd, Vintage Beauty & Grooming Award
I am a freelance makeup artist and have recently set up my own business. My passions are fashion & the retro and vintage makeup looks. I really love being creative and making people look beautiful, especially for photoshoots.
What category are you nominated in?
I am nominated in the Vintage Beauty & Grooming Award category.
What made you enter the NVAs this year?
I entered the NVAs this year because I love everything vintage, especially the makeup, 1950's in particular and thought 'why not give myself the opportunity'.
How did you first hear about the NVAs?
When I heard about the awards I thought 'what an amazing idea!' I found out about them through a friend on Twitter who loves all things vintage, I saw her tweet and decided to enter.
Do you have a message for your potential voters?
I would love to be given the chance to show what I can do and prove my worth within the Makeup Artistry sector to people. If you could vote for me and my work to give me a chance to shine, it would mean so much and be greatly appreciated. Being part of the NVAs could be a major asset to my business.
Anything else you'd like to add?
I am just so excited to be a part of the NVA this year and am looking forward to the voting!
FB page: https://www.facebook.com/makeupbylorna2013
Twitter: http://www.twitter.com/MakeupByLorna
Weblink: http://www.makeupbylorna.com
"...Where the vintage elite meet..."
© 2014 - 2021 The National Vintage Awards UK