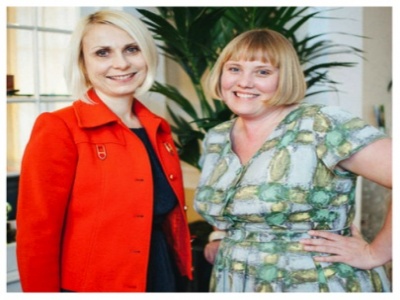 Meet the Sponsor of the Breakthrough Business Award - VINTAGE ACADEMY
Vintage Academy was established in 2013 by Keeley Harris (Discover Vintage) and Kate Beavis (Your Vintage Life). Their aim is to support, motivate and advise vintage businesses through workshops, masterclasses and one to one coaching. Focusing on everything from branding to marketing, social media to all aspects of retail, they share their broad and varied experiences, inspiring you to make vintage your business.
Vintage Academy has been the exclusive sponsor of this award since it was introduced. Last year's winner was The Vintage Suitcase.
Vintage Academy will work with the 2015 winning business providing them with a one to one coaching session and two follow up mentor calls to help support and grow their vintage inspired business.
Enter the Vintage Academy sponsored Breakthrough Business Award here.
"...Where the vintage elite meet..."
© 2014 - 2021 The National Vintage Awards UK