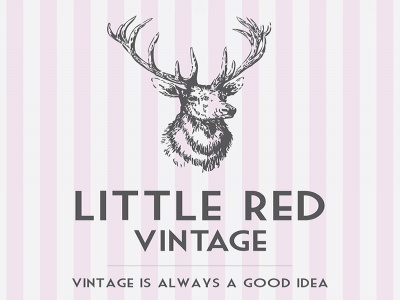 Nominee Interview: Little Red Vintage, Best Vintage Shop
Little Red Vintage was established back in 2005 as a weekly stall in Liverpool's Heritage Market before we expanded and came to be in our current location on Bold St.We specialise in mainly 1960s to 1990s vintage and stock clothes, accessories and more recently have started venturing into selling flowers and wedding related prettiness to compliment our Parisian style boutique. Our customer base can range from teen girls to mums, professionals, students and anyone in between. Selling vintage means that a piece is always unique and this appeals to the independent nature and style of our customers. Stocking pieces that are on trend means we can remain current and satisfy our customers style conscious tastes and need for a fashion fix.
Little Red Vintage is a local home grown Independent business with a real passion and determination to survive and grow. Because above all else, for us and for our customers, vintage is always a good idea.
What category are you nominated in?
Best Vintage Shop
What made you enter the NVAs this year?
It has been an exciting year for us this year. We launched on ASOS Marketplace, overhauled our social media, launched a search for the face of Little Red Vintage and even introduced selling flowers and appeared on BBC News! We have a number of exciting collaborations in the pipeline. So this felt a good year to apply!
How did you first hear about the NVAs?
We heard about it first on social media.
Do you have a message for your potential voters?
We would really love to win this award as it is voted for by the public and would mean a lot to us! We are such a tiny boutique but we really try our hardest to make a difference to people's shopping experiences on the high street.
Facebook.com/littleredvintage
Website https://marketplace.asos.com/boutique/little-red-vintage
Twitter @lrvintage_
Instagram @littleredvintage
"...Where the vintage elite meet..."
© 2014 - 2021 The National Vintage Awards UK