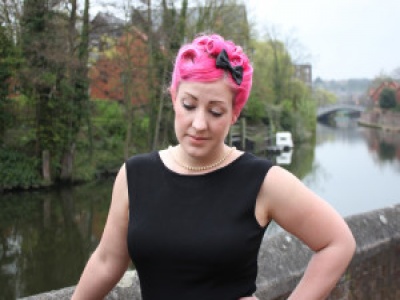 Nominee Interview: Retro Chick, Best Vintage Blog
My name is Gemma and I write the vintage fashion and lifestyle blog Retro Chick which has been around since 2008! I love vintage and vintage inspired styles, and I love to put my own stamp on things with quirky accessories and a bit of experimentation! I play Roller Derby, and I run, I like drinking cocktails and real ale and I love watching Poirot and Buffy the Vampire Slayer, all those random things feed into my style and what my blog is about.
2. What category are you nominated in?
Best Vintage Blog
3. How did you first hear about the NVAs?
I actually got a tweet from the organisers, and when I saw that the blog category was free to enter this year I thought I might as well throw my name into the hat!
4. Do you have a message for your potential voters?
Vote for me! I'll buy you an ice cream if we ever meet! I find Bribery is best if all else fails.
Facebook: https://www.facebook.com/RetroChickVintage
Weblink: http://www.retrochick.co.uk/
Twitter: https://twitter.com/Retrochick_uk
"...Where the vintage elite meet..."
© 2014 - 2021 The National Vintage Awards UK