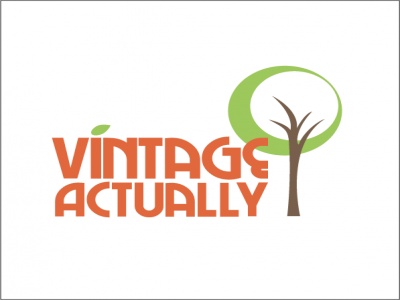 Nominee Interview: Vintage Actually, Best Online Shop - Homeware
Hi I'm Rachel I live in Lincoln with my husband and daughter and I run Vintage Actually, an on-line store specialising in vintage furniture and homeware from the 1950s' to the 1980s'.
Vintage Actually was set up in January 2012 and the website went live in June that year.
The pieces I sell are genuine vintage items, I don't have any particular rules on what I buy for the website but I do have a thing for orange and mid-century design. All pieces are hand-picked and I tend to go for things that I like and pieces that are bright or quirky.
There are 6 product areas on the website Homeware, Furniture, Outdoors, Kids stuff, Textiles and Bespoke.
I have been trained in traditional upholstery and reupholster and refurbish items of furniture myself for the website.
What category are you nominated in?
Best Online Shop — Homeware
What made you enter the NVAs this year?
I love the idea of celebrating vintage businesses and wanted to be part of it. I also thought it would be a great way of getting some publicity for Vintage Actually, which can be difficult for small businesses.
How did you first hear about the NVAs?
I heard about the awards last year through the Vintage Directory, however I didn't feel confident enough to put myself forward. This year with, an extra year's experience under my belt, it seemed like too good an opportunity to miss.
Do you have a message for your potential voters?
A vote for Vintage Actually would be a huge boost for me and my business, it would be great to know that people like the on-line shop and what I do.
Anything else you'd like to add?
I'm really looking forward to the Vintage Awards and seeing the support for small vintage businesses. It's also my birthday the day before!!
FB page: facebook.com/vintageactuallyuk
Weblink: vintageactually.co.uk
Twitter: twitter.com/vintageactually
"...Where the vintage elite meet..."
© 2014 - 2021 The National Vintage Awards UK